High Speed Digital Design
Welcome to thedigitalmachine.net. This site contains a collection of High Speed Digital Design, Embedded Hardware and Software related material including some original content and links interesting stuff available elsewhere on the web.
The intended audience for this page is me; it's essentially an archive of some of my notes, code snippets, and full-blown tools but if anyone else manages to extract some benefit from my this site then that's great, feedback is welcome.
This is also the home of eispice, my Python based SPICE/IBIS Simulator (it's a never-ending work in progress).
The photograph below represents the spirit of this site, it's of Ivar Eidsness; my Grandfather the Machinist/Blacksmith, proudly displaying his homemade drop hammer. It might not be pretty, but it gets the job done.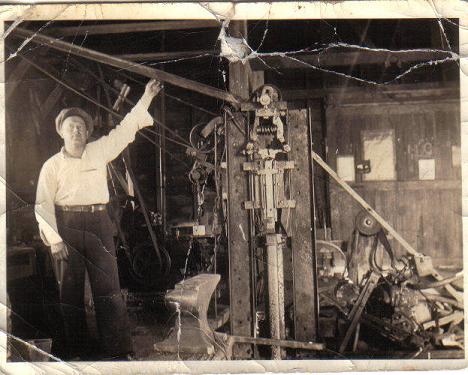 Sponsored by Cooper Street Innovations.
Comments, questions and corrections are welcome. You can reach me at [email protected] .